E-Learning for Mission Staff (ELMS)
Through ELMS, all African Union, European Union, United Nations, and hybrid mission personnel (military, police, and civilian) can access training on peace support, humanitarian relief, and security operations for free.
ELMS provides access to all 28 courses in the POTI curriculum. The Institute has designed this free programme to increase the professional capacity of mission personnel through the study and completion of online, self-paced, on-demand courses. The Institute's curriculum covers a variety of topics on peace support, security, and humanitarian relief operations and is available in English, French, and Spanish. Courses are well structured and clearly written by field practitioners and recognized experts.
Check out all the peace operations, missions, and UN offices served below: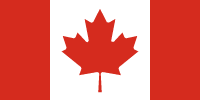 Our Thanks
This programme is funded by Global Affairs Canada's Peace and Stabilization Operations Programme.