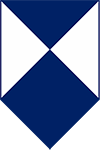 New! International humanitarian law, or the law of armed conflict, prohibits the willful destruction of cultural property in armed conflict. Not complying with the international protective rules may constitute a war crime that may result in the prosecution of individual soldiers and their commanders. Therefore, it is paramount that everyone in the field knows the do's and don'ts when encountering cultural property in the course of operations.
The course has been developed to support the implementation of rules governing the protection of cultural property, which aim to protect cultural property before, during, and after armed conflict and prevent it from being destructed, pillaged, looted, or illicitly trafficked. Although broadly applicable to military operations and activities, the course has been made with UN peace operations in mind. It describes some real-life situations from earlier missions in conflict areas and touches on relevant topics, such as preparedness, gender, and civil-military cooperation.
This course is co-published with the United Nations Educational, Scientific and Cultural Organization (UNESCO) and is based on the UNESCO Military Manual on Cultural Property Protection.
http://www.unesco.org/new/en/culture/themes/armed-conflict-and-heritage
Number of pages: 70 [English]
Publisher: Peace Operations Training Institute [11-24-20]